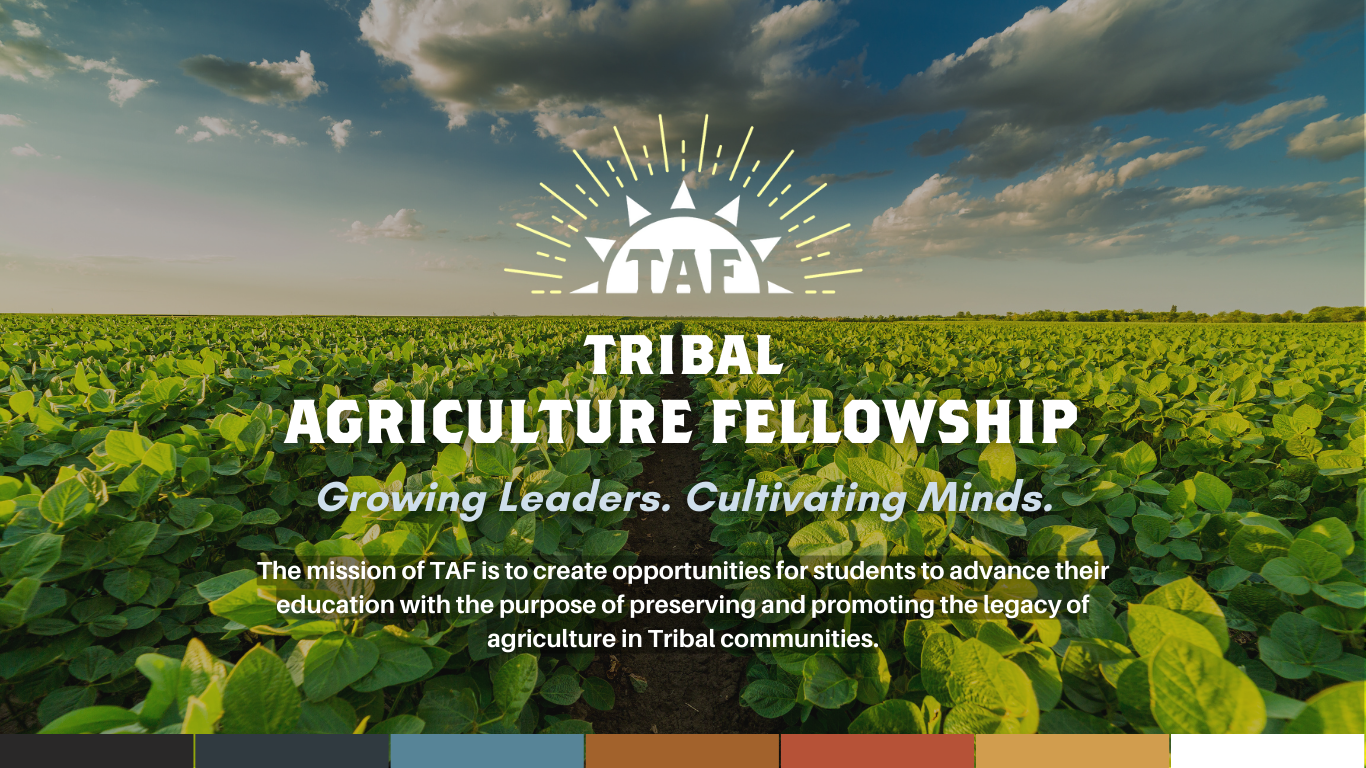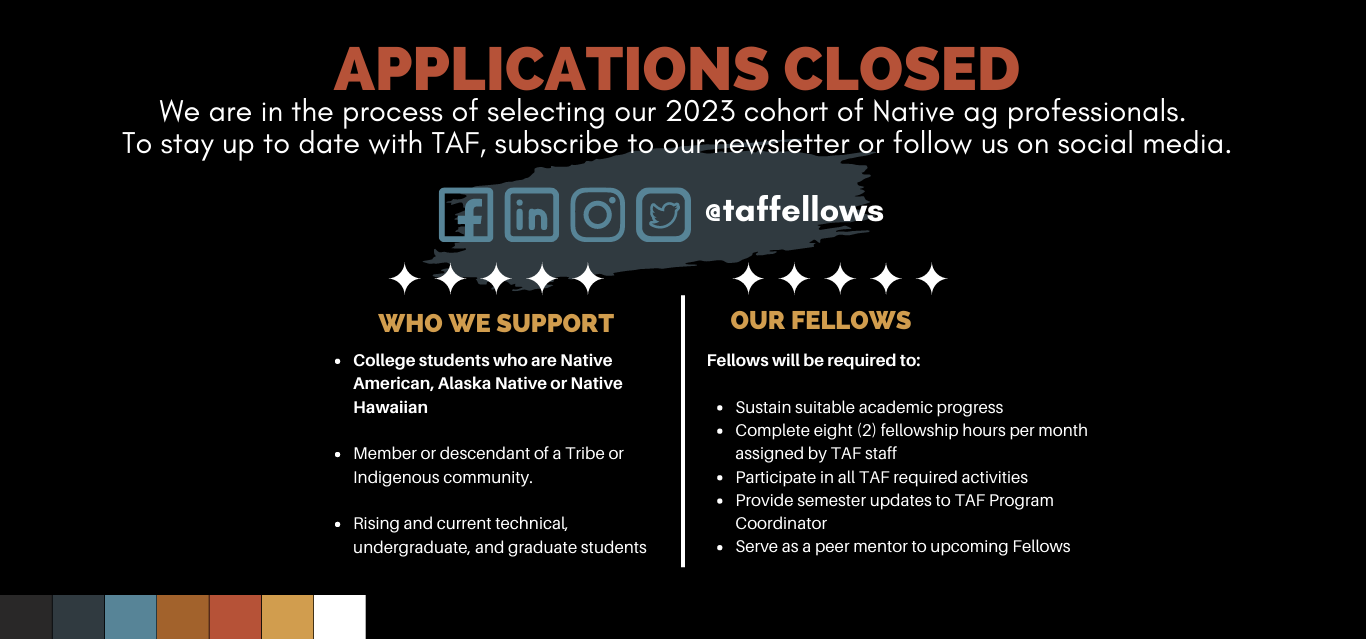 Supporters
In recognition of the need for more agriculture education opportunities specifically geared toward Native students, the Native American Agriculture Fund (NAAF) and the Foundation for Food & Agriculture Research (FFAR) established the Tribal Agriculture Fellowship (TAF) with additional support provided by John Deere, Farmer Mac and the Farm Credit.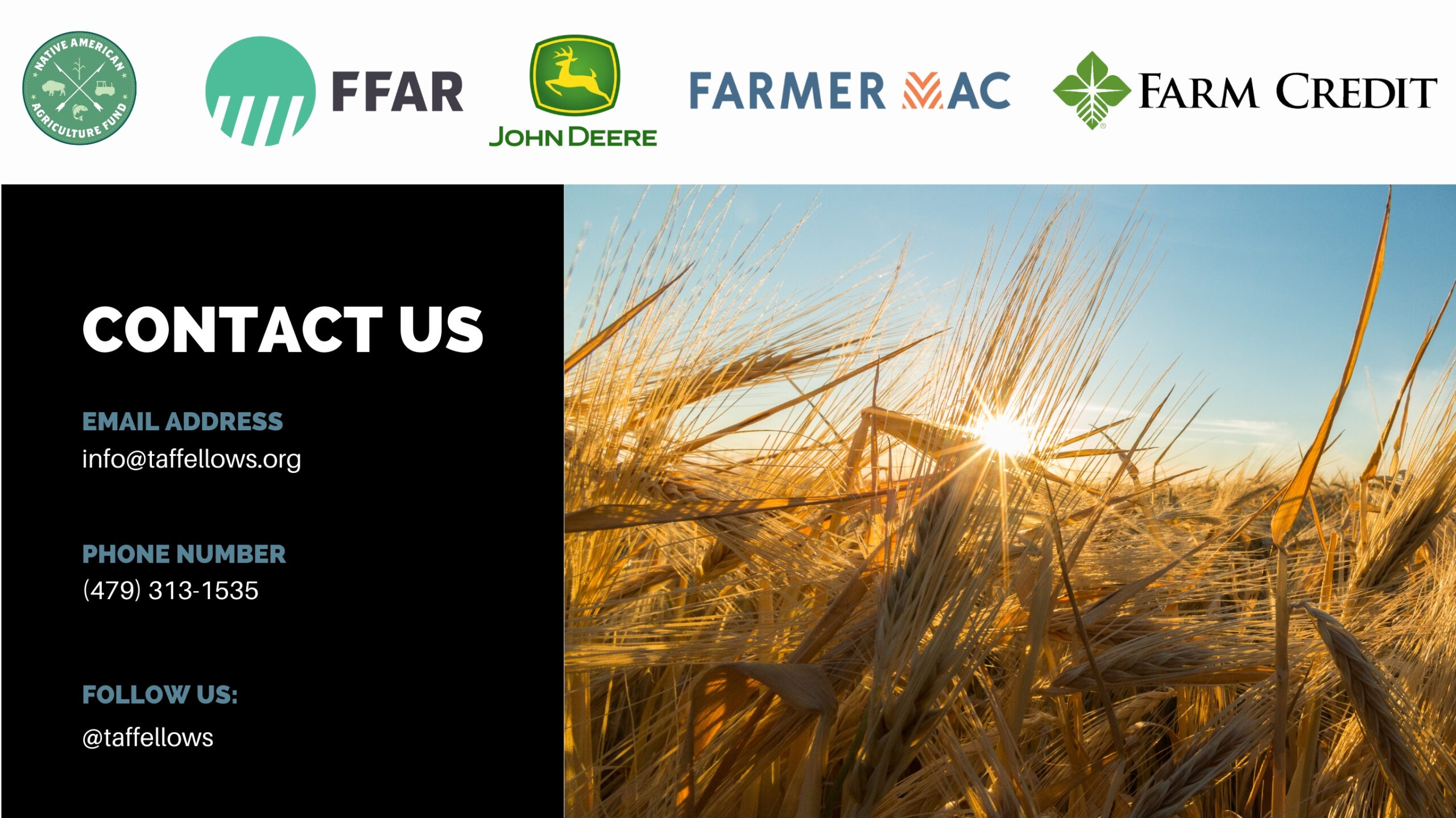 Stay Engaged!
Sign up to receive updates about the Tribal Agriculture Fellowship from
the Native American Education Fellowship Program.