Tribal Agriculture Fellows
We are Building the Future of Native Agriculture By Supporting Tribal Students
2022 Tribal Agriculture Fellows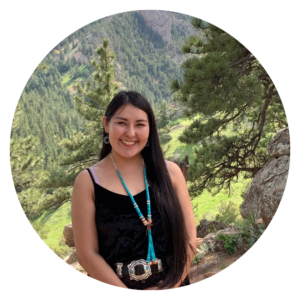 Marquel Begay (Dine' [Navajo])
Level: Graduate
University: University of Arizona
Major: Ecology, Management, and Restoration of Rangelands
Focus within major: Ecological restoration and community-based land management planning on the Navajo Nation.
Career goal: To serve as an excellent relative, educator, researcher, and liaison for tribal communities interested in improving and sustaining their agricultural and natural resources that support and strengthen their local cultural knowledge and practices for future generations.  I want to teach at Dine' College, our reservation TCU.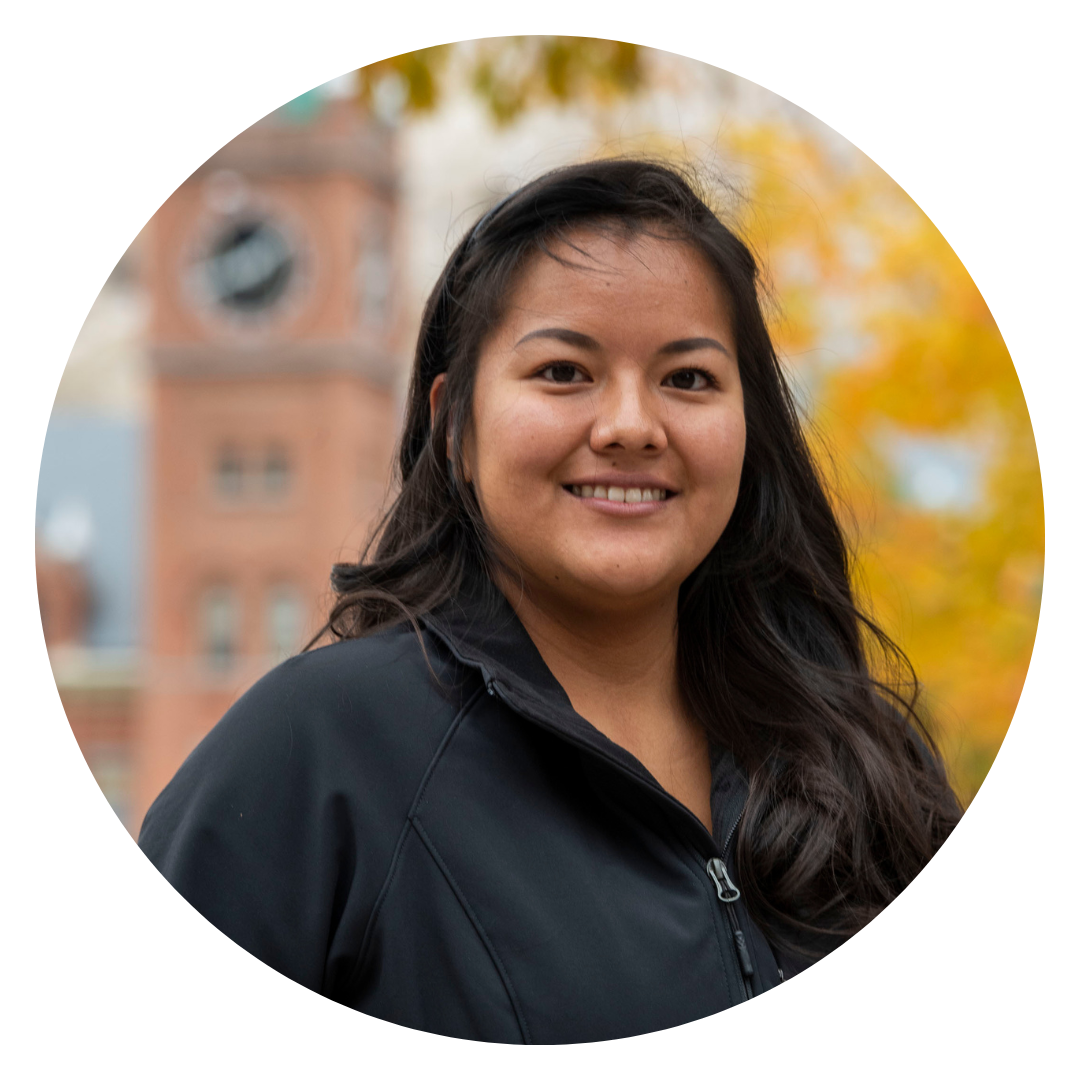 Nicole Benally (Navajo)
Level: Graduate 
University: University of Montana
Major: Forest & Conservation Sciences
Focus within major: Indigenous Food Sovereignty
Career goal: To serve Indigenous people by connecting them to resources that integrate contemporary community lifestyles with preserving their culture, food, language, and ecological knowledge.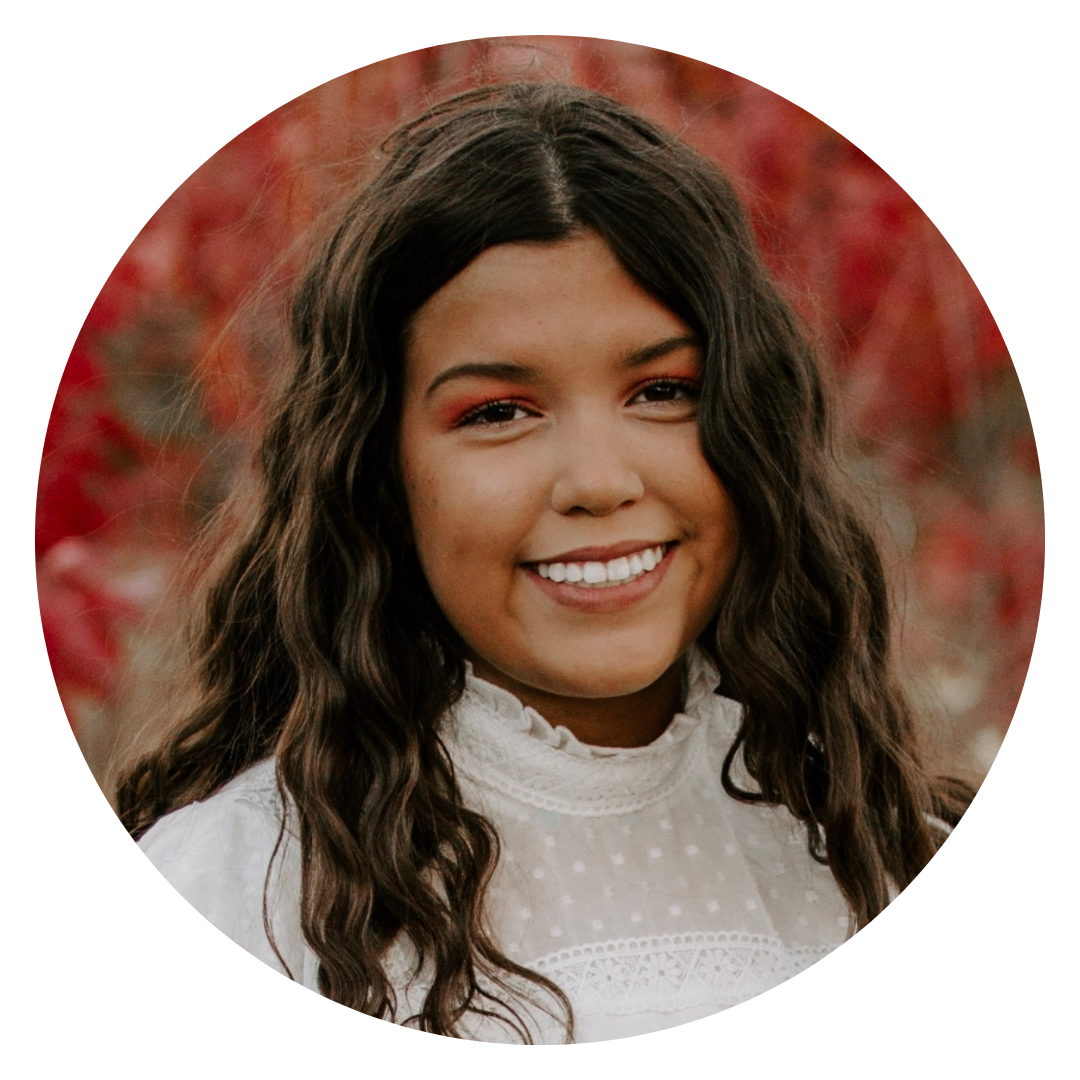 Maddylon Burris (Chickasaw)
Level: CTE
College: Redlands Community College
Major:  Agriculture Education
Focus within major: Teaching Agriculture Education
Career goal: Receive Associate in Agriculture Education from Redlands Community College; finish bachelor's degree at Oklahoma State University; teach Agriculture Education in public schools to focus on Native American students' involvement in agriculture.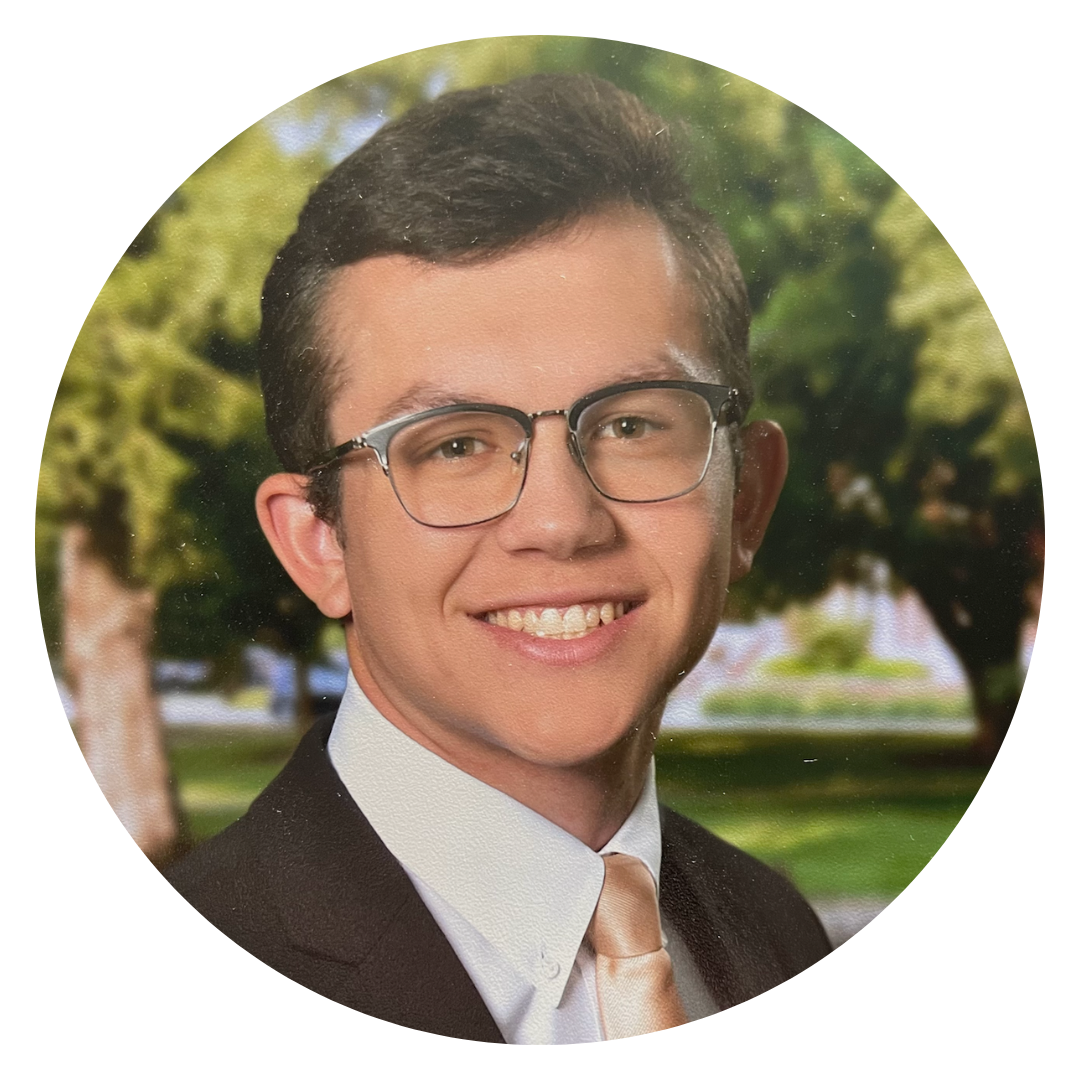 Carson Capps (Citizen Potawatomi Nation)
Level: Undergrad
University: Oklahoma State University
Major:  Agribusiness
Focus within major: Pre-Law
Career goal: After graduating from Oklahoma State University, I plan to attend law school specializing in Indigenous Peoples Law. I intend to use my education and advocate for agriculture and Native American communities in my home state of Oklahoma.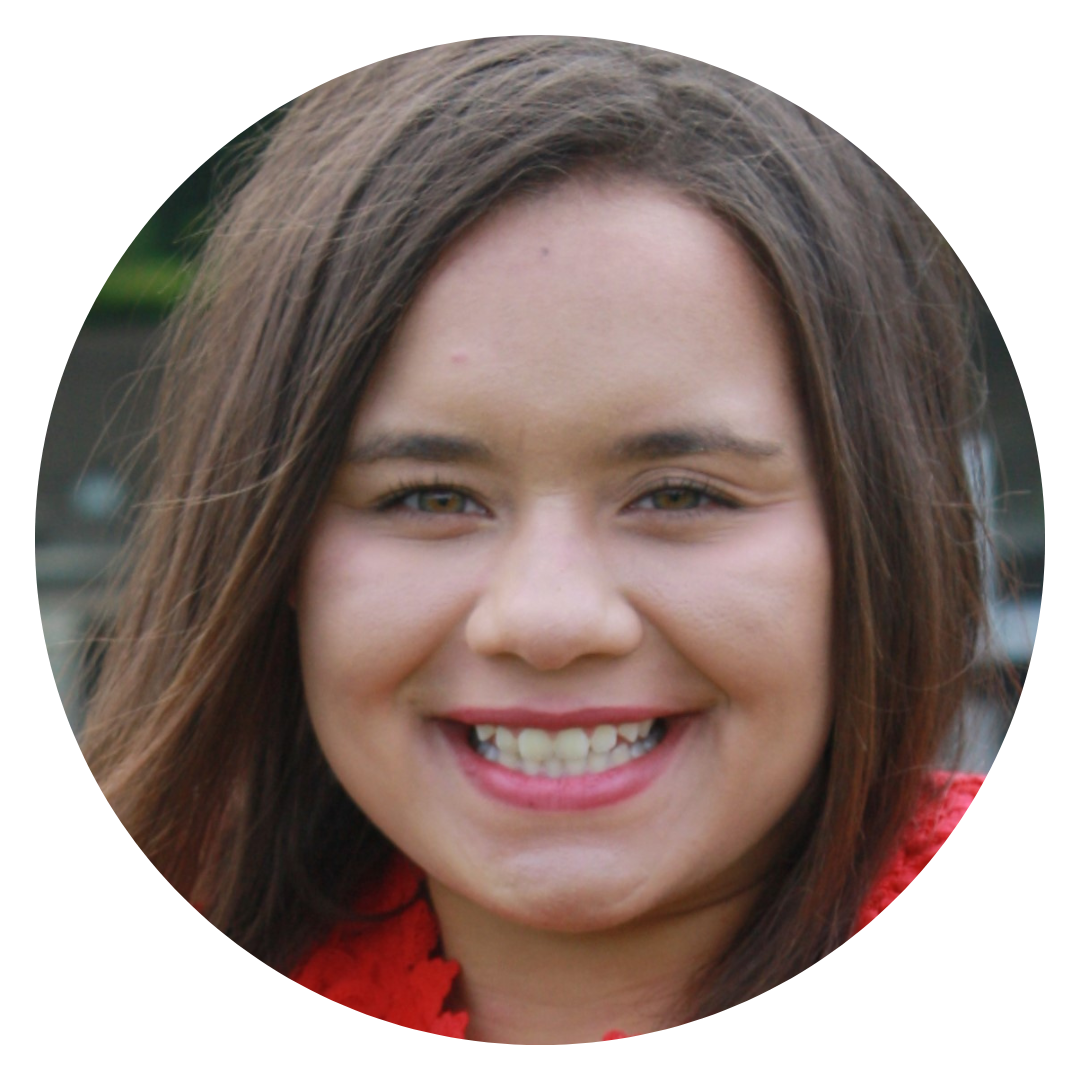 Jaelyn Dove (Lumbee)
Level: Undergrad
University: North Carolina State University
Major:  Animal Science
Focus within major: Veterinary Bio-Sciences
Career goal: To finish my animal science degree and complete veterinary school.  Then I will return to rural North Carolina to practice veterinary medicine in the Robeson/Bladen counties.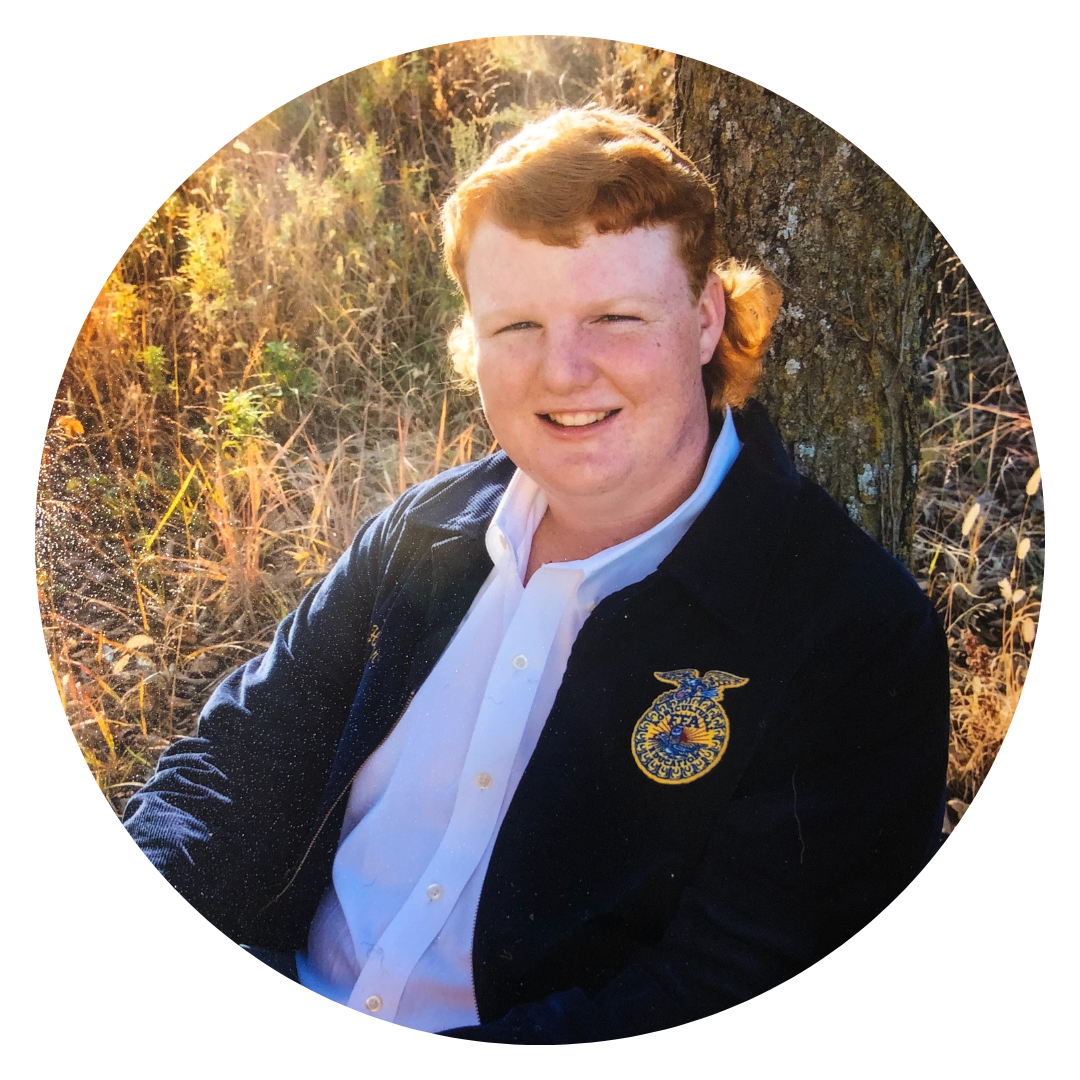 Henry Hainzinger (Osage)
Level: CTE
University: Oklahoma State University-Institute of Technology
Major:  Truck Technician
Focus within major:  Diesel Mechanic
Career goal: I plan to graduate, work for someone else for 2-3 years, and then build my shop in Osage County. I would eventually like to run my shop while still being able to help on the family ranch.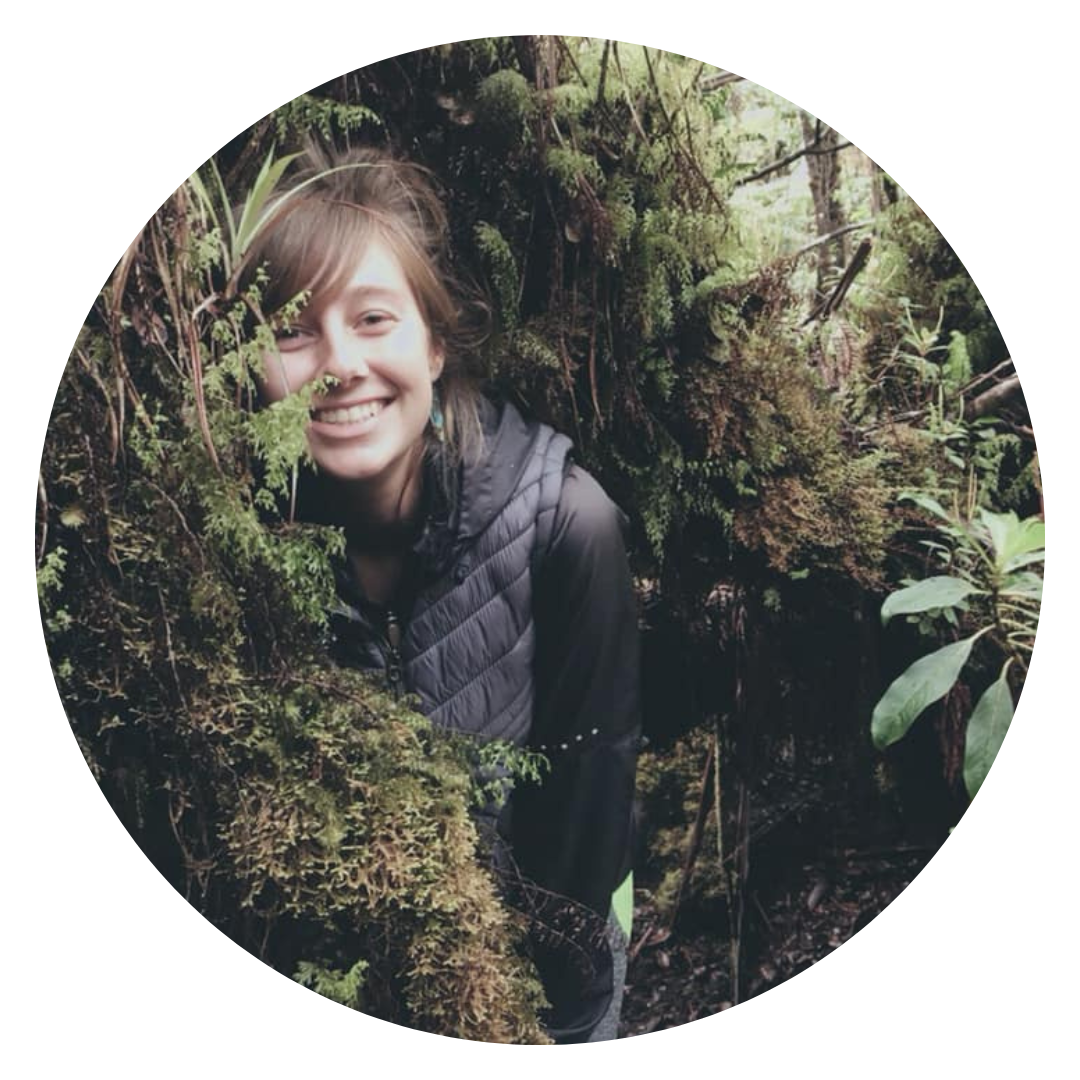 Gina McGuire (ʻŌiwi [Native Hawaiian])
Level: Grad
University: University of Hawai'i
Major: Geography & Environment
Focus within major: Indigenous Geographies of Wellness
Career goal: To start and operate a non-profit organization focused on restoring Hawaiʻi's traditional foods and Native forest systems.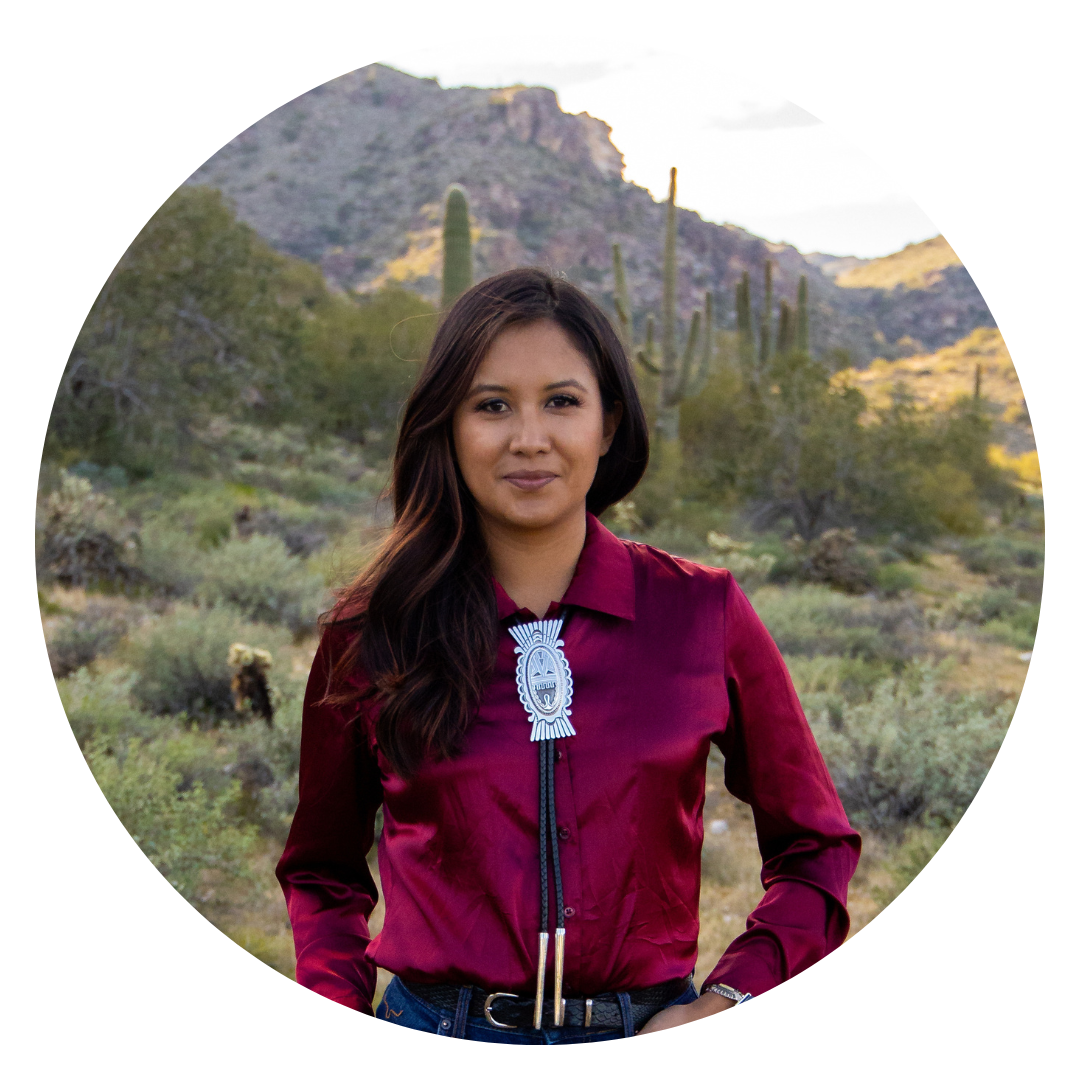 Santana Nez (Navajo)
Level: Grad
University: University of Arizona
Major:  DVM Doctor of Veterinary Medicine
Focus within major: Mixed Animal / Food; Animal Medicine
Career goal: To provide animal medicine services on rural Tribal and non-Tribal lands.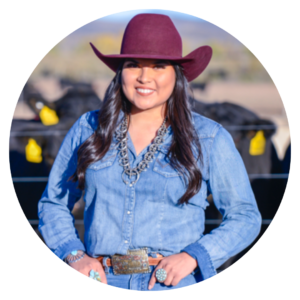 Justina Slim (Navajo)
Level: Undergrad
University:  Colorado State University
Major: Animal Science & Agriculture Business
Focus within major: Bovine Reproduction and Genetics
Career goal: I would like to work for forward-thinking companies like Select Sires and ABS Global to aid producers so they can make genetically informed decisions that will improve beef products within their herds.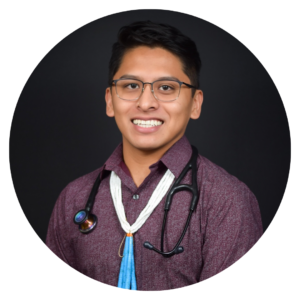 Brendan Walker (Navajo)
Level: Grad
University:  University of Arizona College of Veterinary Medicine
Major:  DVM Doctor of Veterinary Medicine
Focus within major:  Large Animal Medicine
Career goal: To practice as a mixed animal veterinarian on Tribal lands.  
2023 Tribal Agriculture Fellows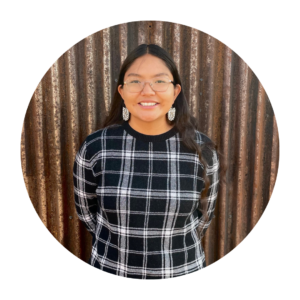 Kirsten Begay- (Diné [Navajo])
My name is Kirsten Begay; I am a Diné citizen. I am a junior transferring from Diné College to the University of Arizona, majoring in veterinary sciences. I am a hardworking, animal-loving student who hopes to return the knowledge I gain to my community and reservation. I wish to make veterinary medicine more accessible to my community and to educate the next generation of agriculture in the Navajo Nation. I look forward to the opportunities that await me as a fellow!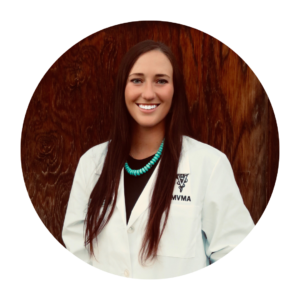 Greta Gustafson – (Mandan, Hidatsa, and Arikara)
My name is Greta Gustafson, and I am a proud member of the Three Affiliated Tribes: Mandan, Hidatsa, and Arikara. I grew up in the heart of the Amskapipikuni lands on the Two Medicine River (Naa-to-ko-ka-tsi). Growing up on the family cattle ranch has allowed me to be surrounded by our animal brothers and sisters my entire life. This upbringing created a deeply rooted love and appreciation for all that the creatures of this world provide. I followed this passion by obtaining my undergraduate degree in Microbiology from Montana State University and enrolling in the College of Veterinary Medicine at Washington State University. I am currently a fourth-year student at WSU College of Veterinary Medicine. I am passionate about serving the wonderful animals of this earth and their people. My goal is to return home, provide much-needed veterinary services to my community, and help build our relationships with our beloved animal companions.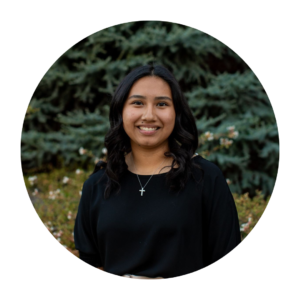 Keona Mason – (Kickapoo)
My name is Keona Mason, I'm from Tishomingo, Oklahoma, and I am a member of the Kickapoo Tribe of Oklahoma. I am an Oklahoma State University agricultural communication major and active in OSU Collegiate 4-H, Swine Club, and Agricultural Communicators of Tomorrow. My main relation to agriculture is raising and showing pigs. I am passionate about the pork industry and still raise pigs with my swine operation, 2S show pigs, for members to start their agricultural projects and donate pork to local food pantries. Working pig shows has been a humbling and rewarding experience because I love giving back to the industry that raised me. In Oct. 2021, I received my American Farmer Degree. I hope to serve in a career where I can advocate for Oklahoma youth agriculture programs and Native American agriculturalists. I'm excited to serve as a Tribal Agriculture Fellow.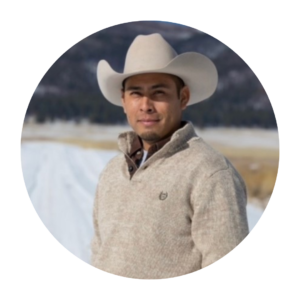 Jonathan Romero – (Pueblo of Jemez)
Jonathan Romero is a Range Program Manager for the Pueblo of Jemez- Natural Resources Department. In addition, he serves as a County Committee member for USDA- Farm Service Agency. Jonathan works to enhance tribal rangelands, provides leadership, and assists in extension-like services to tribal producers in Agriculture. Other interests include beef cattle management and wildlife management. Jonathan earned his bachelor's degree in biology from the University of New Mexico and is currently enrolled at West Texas A&M University in the Master of Agriculture Program. Jonathan is very active in his community and participates in traditional community events. Upon a tribal appointment, he served as a Lt. Governor for his community in 2017. He is a member of the New Mexico Cattle Growers Association, the Intertribal Ag Council, and Society for Range Management.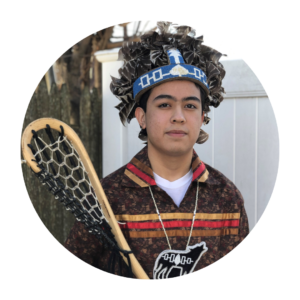 Peter Thais – (Saint Regis Mohawk)
Peter is a member of the Saint Regis Mohawk Tribe on the Akwesasne Indian Reservation and is pursuing a Biological Engineering degree in the Colleges of Agriculture and Life Sciences (CALS) at Cornell University. Peter is an active member of the Indigenous community at Cornell, where he is on the executive board of the Native American and Indigenous Student organization, works as an ambassador for the Indigenous Studies Program, is President of the Cornell Chapter of AISES, and is on Hall Council at the Akwe:kon Native American Program House. Peter was recently elected as a National Representative to the Board of Directors of the American Indian Sciences and Engineering Society (AISES).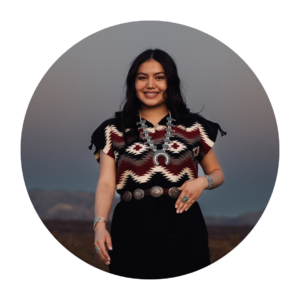 Bailey Tom – (Diné [Navajo])
My name is Bailey Lasalle Tom. My tribal affiliation is Diné (Navajo). I graduated from New Mexico State University spring of 2023 with a bachelor's degree in agriculture business and agriculture economics. I will attend the Timmerman Feedyard Management Internship this coming summer and fall. After completing the internship, I plan to continue my education at Texas A&M University, pursuing a master's in agriculture business. In the future, I would love to produce nutritional beef while enhancing Native beef production. Potentially open a meat processing plant on the Navajo Nation that will serve the reservation and the region. At some point in my life, I would love to become a teacher to inspire young individuals to be in agriculture.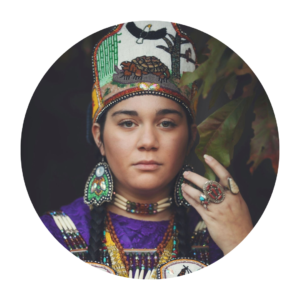 Matea Whittington (Choctaw-Apache Tribe)
"We will be known forever by the tracks we leave"- Dakota proverb.
I'm Matea Whittington, a 2023 honor graduate of Zwolle High School, with my faith, family, friends, heritage & love for agriculture. I have had the honor of being an active member of my community & tribe. 9 years enrolled in 4-H & 2 years in FFA have opened the doors for several agriculture opportunities. This year I've been honored to serve as a Northwest Louisiana Agriculture Ambassador, ZHS 4-H Club President, Sabine Parish 4-H Jr. Leader President & 2022-2023 Miss Sabine Parish 4-H. I am a member of the Choctaw Apache Tribe of Ebarb, where I serve as the Sr. Tribal Princess & Chairman of the Rising Sun Youth Group. I am a St. Joseph's Catholic Church Youth Group member and serve on the Diocesan Youth Advisory Council. For nine years, I've been a part of Girl Scouts, and I've been able to work hands-on and interact even more in my community. These organizations have taught me many life lessons & skills, and I've made life-long relationships. I will attend Southern Arkansas University in the fall, majoring in Agriculture Education. After graduation, I aim to work for the Intertribal Agriculture Council & the USDA.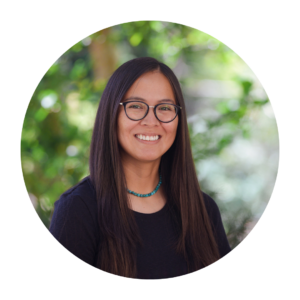 Cynthia Wilson – (Diné [Navajo])
Cynthia Wilson is a tribal member of the Navajo Nation, born and raised in Monument Valley, UT. She holds a Master of Science in Nutrition from the University of Utah and is a first-year Ph.D. student at UC Berkeley in Environmental Science, Policy, and Management. Her research interests include indigenous food, water, land, ontological environmentalism, and indigenous political ecology in social science. She is also a Castanea Fellow among community food justice leaders and a Native and Indigenous Rights Fellow for the Harvard Divinity School.